I know it can be difficult to spend our hard earned cash on expensive luxury items, but now you don't have to, because I'm going to share with you my favourite products from the drugstore!
1. Collection 2000 lasting perfection concealer: This first product I'm sure you've all heard about. This is the best concealer for covering blemishes and it only costs €5.79.
2. NYX high definition blush in the shade TAUPE: I don't use this blush for what you may think I do I actually use it for my contour! You may think I'm crazy but the natural shadows on your face are grey and not brown or orange so this is the best product to sculpt yourself some cheekbones for only €7.75!
3. Barry M Gelly Hi Shine Nail Paint: This is my all time favourite long lasting nail polish. As well as it being long lasting I constantly get asked do I have shellac on my nails, it is by far my go to nail polish and for only €5.56, It's a bargain!
4. NYC smooth skin bronzing powder: As I mentioned in a previous post this product is a complete dupe for benefit's hoola bronzer and for only €3.30 I know which product I'll be buying!
5.Sleek face form pallette highlight (In the shade light): Although I love all the products in the contour kit my favourite product from the kit is the highlight. The only shade I tried from this line is light but I'm sure the other kits shades are just as nice. Although the kit is €13.49 I feel like we can make an exception as there is although two other products in there!
6.12 Shade Heaven and Earth Palette: This palette has amazing pigmentation and the looks that can be created by it are very similar to the naked palette due to the amazing pigmentation and colours! (€4.50)
7.17 FALSIFeye HD mascara: I know mascara a lot of the time is a personal choice kind of thing but this mascara is definitely my favourite mascara and really helps to define each of my lashes and sure knows how to hold a curl! (€9.49)
8. Maybelline baby skin primer: I have both benefit porefessional and baby skin and I find there is no difference between the two products! I use this product everyday and it definitely minimizes my pores! Smaller pores for €11.49? Yes please!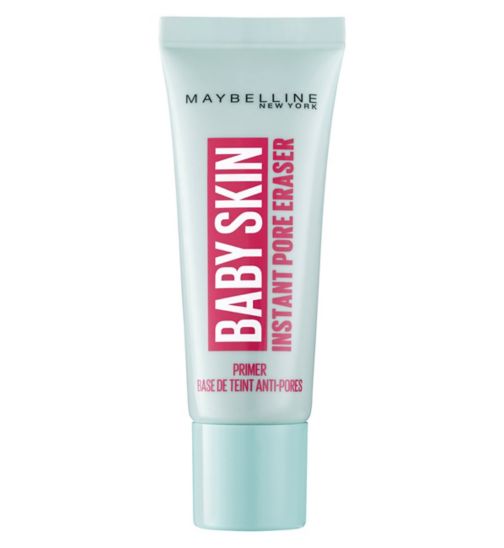 9. Rimmel wake me up concealer: Another concealer I love is this Rimmel concealer. This is my favourite under eye concealer that really brightens up the area giving the effect of a full nights sleep. (€6.99)
10. Soap & Glory sexy mother pucker lip shine laquer: Along with this product smelling like cupcakes (can it get much better), this product leaves your lips with a tingling feeling leaving them with a glossy shine and looking more plump! (€9.50)
Well there you go guys! That was my top 10 in under 10, I put a lot of work into this post and I really hope you enjoyed it!x
Lauren Elizabeth x